Last News

Tips for Pet Owners for Vet Visits During the COVID-19 Outbreak
IMPORTANT TO ASK FOR AN APPOINTMENT
Leer m&aacutes

Coronavirus - Covid-19
Coronavirus and animals
Leer m&aacutes

Leishmaniosis
Vaccine for the prevention of Leishmaniosis
Read more

Rabia
News about rabies
Read more
Latest
If you want to stay current on periods of vaccination, new veterinary products, relevant news, ... Visit our News section.
Vet Clinic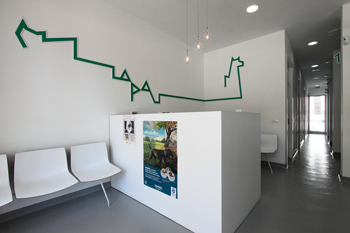 We are an excellent alternative to attention and care of your pet
Our veterinary team offers high quality services, we have extensive experience in the field of veterinary medicine.
Visit us in Altea.
About us
Veterinarians:
Dra. Esther G&aacutellego Ronda - Col.n.:861
Dra. Esther Mayor Llorca - Col.n.:1355
Dr. Francisco P&eacuterez S&aacutenchez - Col.n.:1471
Traumatology service:
Dr. Rafael Tudela Esp&iacute
Clinic Team:
Sandra G&oacutemez Santacreu ATV (Technical Assistant in Veterinary)
Gema Zaragoza Le&oacuten (Recepcion & Shop manager)
Exotic animals service:
Dr. Chema L&oacutepez Cerezuela